Bankruptcydog.com
This is a calendar of events of interest to Los Angeles bankruptcy professionals. The Los Angeles Bankruptcy Forum is a proud sponsor of bankruptcydog.com. If you would like an event to be posted on "the dog," please send your announcement to J. Scott Bovitz. Include the link to the registration page on your group's web site. Thank you.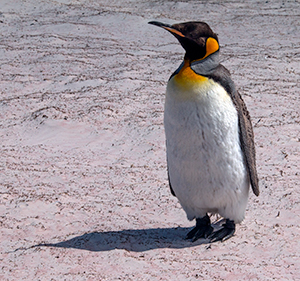 August 21 movie:
At 5:30 p.m. on August 21, join us for dinner at the Yard House (800 West Olympic Boulevard). If we can't find a table, try Ford's Filling Station (900 West Olympic Boulevard in the lobby of the JW Marriott).
At 7:00 p.m. on August 21, we will see "Logan Lucky" at the Regal (1000 West Olympic Boulevard). This caper movie is rated 93% on Rotten Tomatoes.
Every now and then, members of the "Monday Night Lawyer Movie Club Unless It's on Tuesday" gather for a quick bite (usually around 6:00 p.m. at the Yard House or Ford's Filling Station at L.A. Live next to Staples Center) and watch the latest film (usually around 7:30 p.m.) at the Regal Cinema (also at L.A. Live). For upcoming film selections, dates, and times, visit bankruptcydog.com or send a note to bovitz@bovitz-spitzer.com.
August 24 buffet:
TMA Southern California. War Stories from the Tranches: What it Takes to Get Private Equity Deals Done in Today's Market. Stratton, Glick, Leonard, Sawhney, Wadsworth. Los Angeles.
September 7-9 seminar:
American Bankruptcy Institute, Southwest Bankruptcy Conference. 25th Annual Southwest Bankruptcy Conference. San Diego.
September 23 seminar:
CDCBAA. Exemptions: Is Bad Faith a Factor or Not? Hon. Albert, Scarberry, Tedford, Hayes.
September 26 networking:
SoCal IWIER and IEBF. Fall Social Hour. Hon. Houle, Hon. Yun. Riverside.
October 8-11 conference:
National Conference of Bankruptcy Judges. Las Vegas.
October 27 seminar:
Financial Lawyers Conference. Nuts and Bolts of Workouts. Los Angeles.
November 9 dinner:
Central District Consumer Bankruptcy Attorneys' Association. Calvin Ashland Awards Dinner. Los Angeles.
November 17 seminar:
Federal Bar Association, 14th Annual Bankruptcy Ethics Symposium. Los Angeles (Roybal). Program will include, "A mixed bag of ethical issues related to client retention, client management, and termination of the attorney‐client relationship" (Hon. Russell, Bovitz, and the audience).