Bankruptcy Dog
This is a calendar of events of interest to Los Angeles bankruptcy professionals. All start times are Pacific Time. If you would like an event to be posted on "the dog," please send your announcement to J. Scott Bovitz. Include the link to the registration page on your group's web site. Thank you.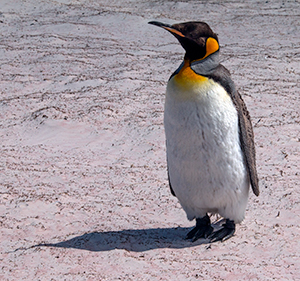 Pacer and CM/ECF upgrade, completed (as of July 4)
The Court has completed its automated systems and security upgrade. Please be aware of which PDFs will now be REJECTED or ACCEPTED by CM/ECF by referring to the CM/ECF eFiling manual.

The following systems are now available:
CM/ECF (Live)
eSR
LOU (Lodged Order Upload)
PACER
VCIS (Voice Case Information System)
The electronic proof of claim (ePOC) program, for filers that do not have a CM/ECF account, will remain unavailable until further notice while additional essential updates to ePOC are completed.

Contact the ECF Help Desk at (213) 894-2365 should you have any questions.

Thank you,

ECF Help Desk
ecf_support@cacb.uscourts.gov
213-894-2365
July 9, Zoom
cdcbaa. Liens and Mortgages: Issues that Arise in Chapters 7, 11, and 13. Doling, Fox, Gebelt, Perry Isaacson.
July 19, webinar
Orange County Bankruptcy Forum. Ethical Considerations in Entity and Insider Representation. Hon. Smith, Nicastro, O'Halloran.
July 29, noon, Zoom
Beverly Hills Bar Association. Winning at the Bankruptcy Appellate Panel, the Do's and Don'ts for Success. Hon. Spraker (U.S. Bankruptcy Court and Bankruptcy Appellate Panel), Spraul, Bovitz.
September 1, last day to pay annual $25.00 district court fee (bankruptcy lawyers, too)
The annual bar membership renewal fee is due on September 1, 2022. Please see the Notice From The Clerk. Renewal fees may be paid online at https://www.cacd.uscourts.gov/attorneys/annual-bar-membership-renewal-fee.
September 16, might be video, might be live
San Fernando Valley Bar Association. Innocent spouse's liability for the fraud or misdeeds of the not-so-nice spouse under 11 U.S.C. §523. Hon. Russell, Bovitz.
October 13
Orange County Bankruptcy Forum. Celebration of our Orange County Judges.
October 18-22, 2022 conference
National Conference of Bankruptcy Judges. Orlando (Marriott World Center).
November 10, 6:00 p.m., dinner
cdcbaa's Hon. Calvin Ashland Awards Dinner. Universal City.
November 18, 9:00 a.m., live seminar
Federal Bar Association. 19th Annual Bankruptcy Ethics Symposium. Roybal, Room 1339 (upstairs this year). Including "Lawyer Louses: The Bad and 'Baddest' Moments from 2022," Joseph Boufadel, chair.
2023
May 19-22, 2023
California Bankruptcy Forum. 35th Annual Insolvency Conference. La Quinta (La Quinta Resort & Club).
October 10-14, 2023 conference
National Conference of Bankruptcy Judges. Austin (J.W. Marriott).
2024
May 17-19, 2024
California Bankruptcy Forum. 36th Annual Insolvency Conference. Santa Barbara (Ritz-Carlton Bacara).
September 17-19, 2024 conference
National Conference of Bankruptcy Judges. Seattle (Hyatt Regency Seattle).
September 16-19, 2025 conference
National Conference of Bankruptcy Judges. Chicago (Marriott Marquis Chicago).